As 2020 comes to a close, many people are reflecting on the whirlwind of craziness that was this year. Instead, I thought I would focus on some of the positive (and tasty) things 2020 brought to my life.
Favorite new recipe
This Smoky Plantain Stew from Conneissuerus Veg is what I consider a diamond in the rough recipe. An average-looking bean stew turned out to be taste-bud tingling deliciousness!
Apart from the taste, I also loved this recipe because it was such a unique combination of ingredients. I had never thought about putting plantain in a stew before, or olives for that matter. I also can't remember the last time I tried a new recipe and didn't adjust any ingredients. As a "foodie," I feel like I'm always adding more of this or cutting back on that, but this recipe was 100% perfect as written.
Favorite new food
Bok choy is a type of Chinese cabbage and is a surprisingly good source of Vitamin C. My first exposure to this leafy green was in a stew recipe and since then it has become an almost weekly staple in my diet. Whether in a soup, stew or simply on its own, bok choy is a diverse and delicious option to add some greeny goodness to your meal. You can find bok choy in both large (like a head of romaine) and baby (fits in your palm) sizes.
Favorite ready-made food product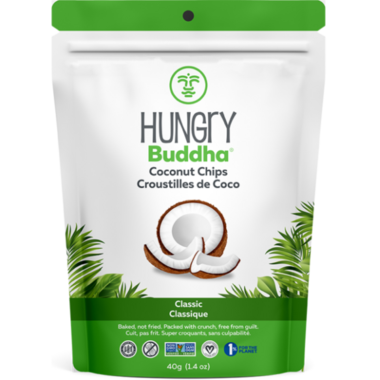 These sweet and crunchy coconut chips are the perfect topping for pretty much anything. My favorite way to enjoy them is sprinkled on top of this Key Lime Chia Pudding from Sweetly Raw - mmmmmm.
Favorite food tool
This garlic clove peeler might seem like one of those silly kitchen gadgets but it is seriously life-changing. I find the ol' flatten-with-the-side-of-a-knife trick doesn't always work, whereas this roller works every single time and does all the peeling for you in just a few seconds!
Favorite food storage
With Canada making the move to ban single use plastics, these Stasher silicone bags are a great alternative to standard Ziploc bags. Available in several sizes, they are perfect for fridge, freezer or shelf storage. You can find them at Bulk Barn, Canadian Tire, Bed Bath & Beyond, Chapters Indigo and Amazon.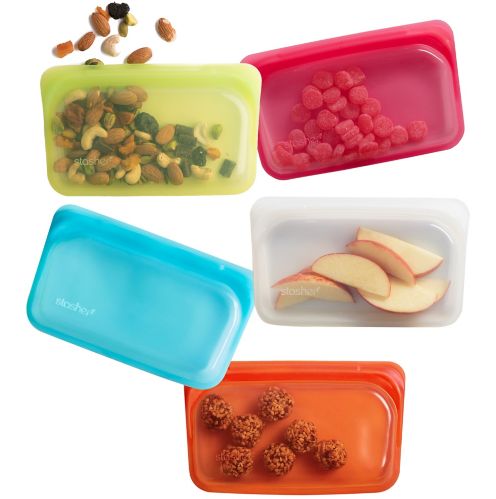 Favorite new culinary venture
Like many people I hopped on the sourdough (gluten-free of course) bandwagon this year and boy has it been a learning curve! It turns out that baking sourdough from scratch is truly a labor of love and one that I am happy to continue on with as I think (fingers crossed) I've finally perfected my process. This is my latest loaf - look at that rise!
I initially started baking sourdough just to try something new, but am thrilled to have found a gluten-free bread that is actually moist and fluffy, unlike the cardboard-like stuff you find at the grocery store.
Favorite restaurant
My family and I ordered out quite a bit this year to help support local businesses and a recently opened crêperie quickly became one of our new favorites. I especially loved their Butter Chicken crêpe - yum!
Bonus favorite - food puns!
You can never have too much laughter and these witty dittys make for the perfect chuckle after a long day. I've started sharing them regularly over on my Instagram page, so be sure to follow me there for more laughs!
On that note: